Western Bay of Plenty Cadet Unit
Dare to take the challenge…
Friendships, experiences and training that will stay with you for life…
The Leadership programme provided by the New Zealand Cadet Forces is based on some of today's management courses and certificates. Basic theory is taught at unit level. More advanced training is taught at national leadership courses around the country. What's better is that those courses are free…
The New Zealand Cadet Forces rely on a strong leadership structure. This leadership structure also requires good teamwork. Team Building exercises teach the cadets how to be part of a team and how the leaders function as part of that team.
The New Zealand Cadet Forces training programme teaches cadets a wide variety of practical skills that they will use in their future. Cadets can then compete in regional and national skills competitions.
The New Zealand Cadet Forces has a comprehensive training program that can take up to five years. Some topics are NZQA accredited. Cadets can acquire NZQA credits to assist them with their NCEA Certificates.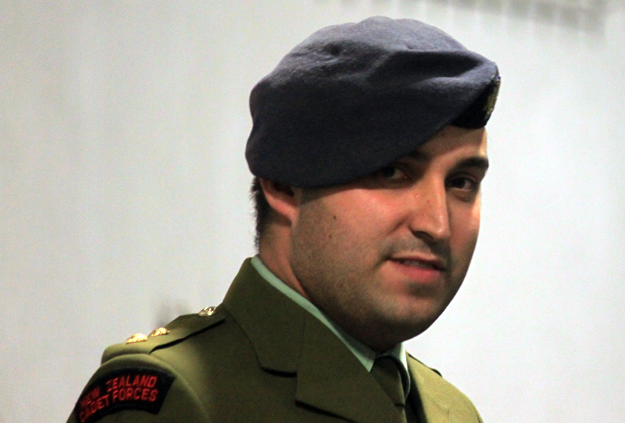 Greetings Everyone. I am Elisha Crawshaw, a Major in the New Zealand Cadet Forces and the Unit Commander of Western Bay of Plenty Cadet Unit.
I have one mission when it comes to running my cadet unit – To train the youth of tomorrow to be better leaders for the community, by providing them with a purpose, core values, safe disciplined army military and non-military training and giving them opportunities that other organisations cannot provide.
I came up through cadets looking at the officers that gave up their time and effort into making others and myself the people who we are today. Youth are the future of tomorrow and I believe we need to look after our future just like someone looked after me. If there is one statement that summarizes my vision for this unit, it is "Train the youth of today to be better leaders for tomorrow." It epitomizes my vision for our unit and each individual cadet and officer in one simple sentence.
The content of this website does not necessarily reflect the views of the New Zealand Cadet Forces, the New Zealand Defence Force or the Cadet Cadet Corps Association of New Zealand. Any concerns regarding the content of the website are to be directed to the Website Administrator
Are you thinking about joining? Or possibly are you an adult thinking about getting involved? We're more than happy to answer any questions that you might have. Send us a message and someone will get back to you as soon as possible.